Search Engine Optimisation (SEO)
Search Engine Optimisation or SEO is the practice of increasing the quantity and quality of traffic to your website through organic search engine results in search engines such as Google, Bing and Yahoo.
What goes into Search Engine Optimisation?
To understand what SEO really means, let's break that sentence down into 3 parts:
Quality of traffic. You can attract all the visitors in the world, but if they're coming to your site because Google tells them you sell Apple computers when really you're a grocers selling apples, that is not quality traffic. Instead you want to attract visitors to your website who are genuinely interested in products that you offer.
Quantity of traffic. Once you have the right people clicking through from those search engine results pages, more traffic is better.
Organic search engine results. Adverts make up a significant portion of many search engine results. Organic traffic is any traffic that you don't have to pay for.
How Search Engine Optimisation works
You might think of a search engine as a website you visit to type (or speak) a question into a box and Google, Yahoo!, Bing reply with a long list of links to websites that could potentially answer your question.
That's true. But have you ever stopped to consider what's behind that lists of links?
Google (or any search engine you're using) has a 'spider' that crawl through the code and content of your website, and gathers information about all the content they can find on the whole Internet. The spiders bring all that data back to the search engine to build an index. That index is then fed through an algorithm that tries to match all that data with your query.
Our team os Search Engine Optimisation experts know exactly what Google's 'spiders' are looking for and can optimise your website's code to make sure it complies with the requirements – giving your website the best chance of being listed at the top of Google's listing. Driving more visitors – and creating more sales for your business.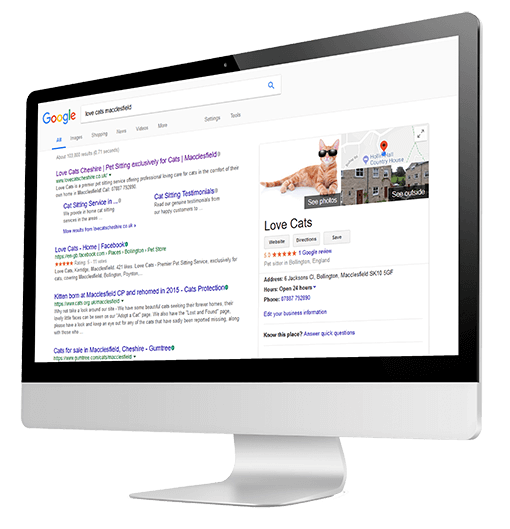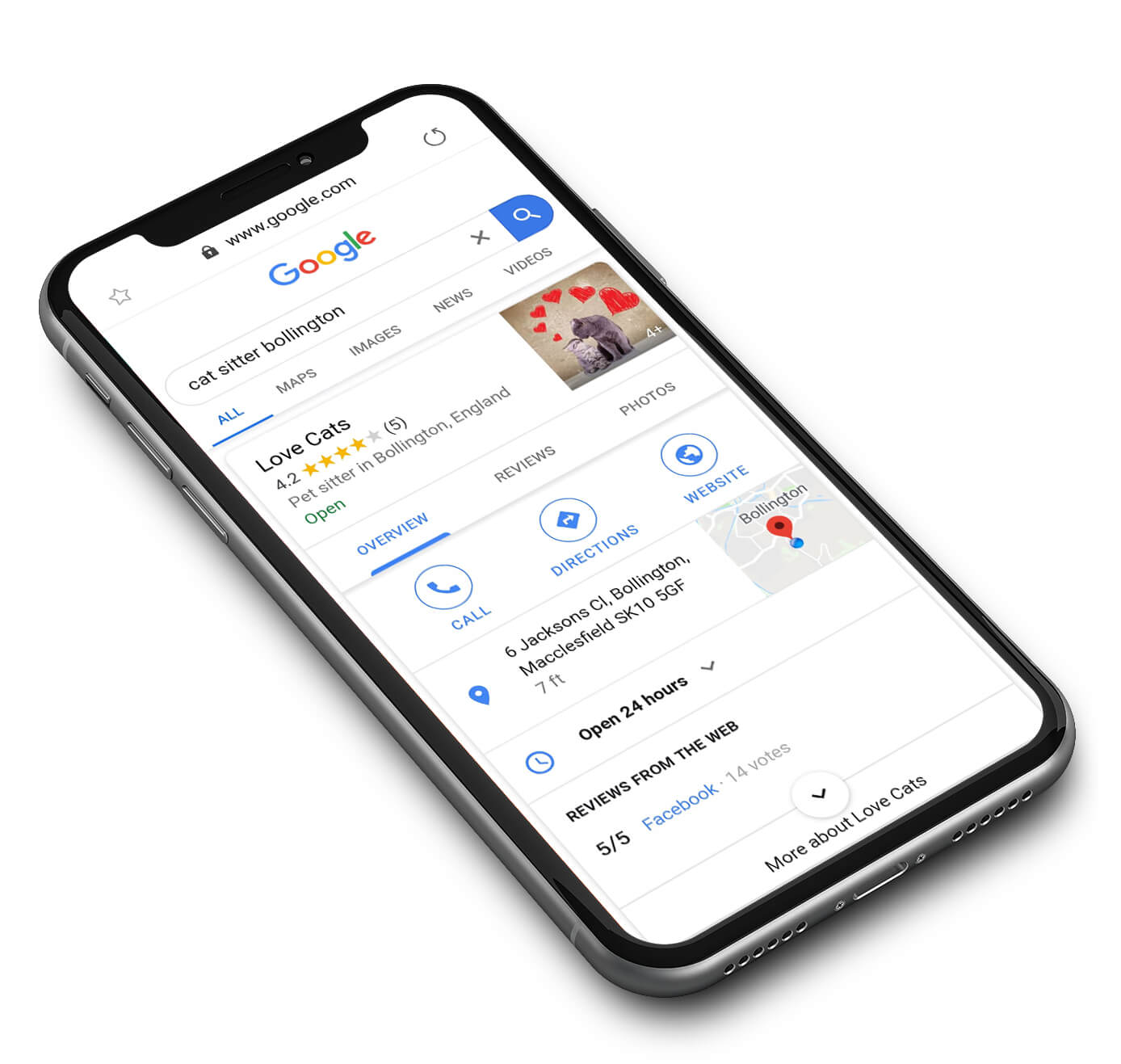 Option 1: SEO Essential
✖

Blog Article

✖

Live Reporting

✖

Client Portal Access

✔

Local Directory Submission

✔

Architecture SEO

✖

Negative Link Removal

✔

Actionable Insights

✔

XML Sitemap

✔

Google Local

✔

Image Optimisation

✔

Speed Optimisation

✖

Advanced Analytics

✖

Advanced Tracking

✖

Key Account Management

✔

Backlink Acquisition

✔

4 Onsite Optimisation Hours

✔

4 Offsite Optimisation Hours

✖

Adwords Management
Option 2: SEO Business
✔

Blog Article

✖

Live Reporting

✖

Client Portal Access

✔

Local Directory Submission

✔

Architecture SEO

✖

Negative Link Removal

✔

Actionable Insights

✔

XML Sitemap

✔

Google Local

✔

Image Optimisation

✔

Speed Optimisation

✖

Advanced Analytics

✖

Advanced Tracking

✖

Key Account Management

✔

Backlink Acquisition

✔

5 Onsite Optimisation Hours

✔

5 Offsite Optimisation Hours

✖

Adwords Management
Option 3: SEO Enterprise
Our most popular package
✔

Blog Article

✔

Live Reporting

✔

Client Portal Access

✔

Local Directory Submission

✔

Architecture SEO

✔

Negative Link Removal

✔

Actionable Insights

✔

XML Sitemap

✔

Google Local

✔

Image Optimisation

✔

Speed Optimisation

✔

Advanced Analytics

✔

Advanced Tracking

✔

Key Account Management

✔

Backlink Acquisition

✔

6 Onsite Optimisation Hours

✔

6 Offsite Optimisation Hours

✖

Adwords Management
Option 4: SEO Enterprise+
✔

Blog Article

✔

Live Reporting

✔

Client Portal Access

✔

Local Directory Submission

✔

Architecture SEO

✔

Negative Link Removal

✔

Actionable Insights

✔

XML Sitemap

✔

Google Local

✔

Image Optimisation

✔

Speed Optimisation

✔

Advanced Analytics

✔

Advanced Tracking

✔

Key Account Management

✔

Backlink Acquisition

✔

12 Onsite Optimisation Hours

✔

12 Offsite Optimisation Hours

✔

Adwords Management
Option 1: SEO Essential
£300
per month
Option 2: SEO Business
£500
per month
Option 3: SEO Enterprise
£1000
per month
Option 1: SEO Enterprise +
£1500
per month
6 Jacksons Close
Kerridge
Macclesfield
Cheshire
SK10 5GF