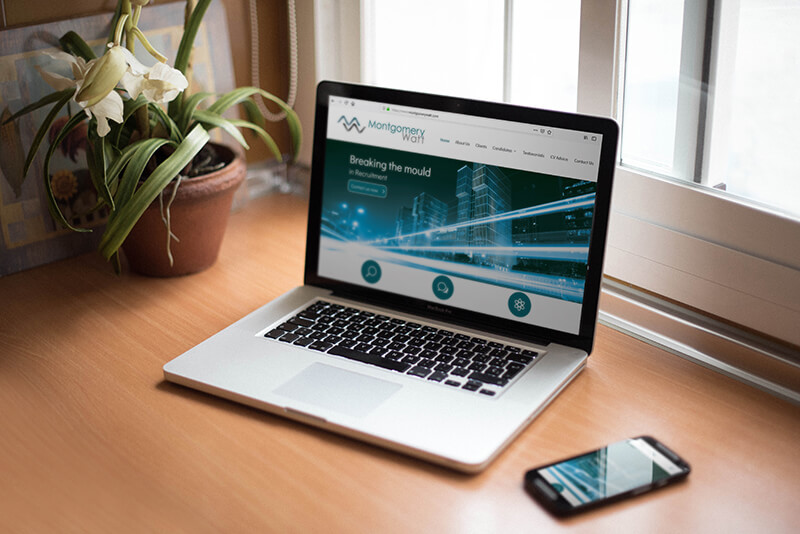 Montgomery Watt are a locally based recruitment company specialising in Financial recruitment. They wanted a new logo and website that made them look professional and conveyed their brand message.
The website is clean and easy to navigate. It also includes a jobs board which gives the client full control in managing current vacancies. It also allows candidates to apply for the position and upload a CV.
It also incorprates a nice slide in overlay contact form, which works beautifully across tablets amd mobile devices.
Duncan W.
Steve really helped with the rebranding and relaunch of our website. He was always available and made all the techy stuff simple and easy to understand.
Thanks!